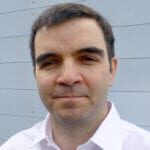 When making decisions about what products to buy and/or what suppliers to use, we often use price as an indicator.
But as we all know, price can often bear no resemblance to either value, quality, or the level of service received. And when it comes to graphic design, there will always be competitors who charge less and some who charge more than we do.
Whilst I know this can be confusing to a client, I think it's worth pointing out that if you have three quotes from three different designers, you need to do your own due diligence. I urge clients in this situation to take the time to find out exactly what's included and what's not. This way you don't end up with any unwelcome surprises further along the line. It's always worth pointing out that comparing things that aren't the same, the proverbial apples versus oranges idiom, is very dangerous, as my next two real life examples perfectly demonstrate.
…take the time to find out exactly what's included and what's not. This way you don't end up with any unwelcome surprises further along the line.
At a networking event I was chatting to a guy who had recently received three quotes for a new website. He wanted some advice because the quotes ranged from £500 to £2000, which is quite a large margin. He told me more about the new website and it was obvious that neither the lower, or even the high price, would be sufficient for what he wanted. I asked about the consultation process, number of rounds of amends and if there were any extras. To cut a long story short he wasn't sure.
We arranged to meet up the following day. In the meantime, I prepared a full bespoke proposal and quotation which he went through and admitted that it was far more comprehensive than the other quotes and also included more elements. Whilst it was more expensive than his previous high-end quote, he decided to go ahead because he knew and appreciated what his responsibilities were and what he could expect. Plus, he also understood how the process would work, who would be involved and that there would be no hidden extras.
Recently I quoted a new client for a new logo design. It was three times more than her previous quotes, not because I wanted to overcharge her, but because I knew from experience the time and effort it takes to navigate through the branding process. It's not something that can be rushed if you want the best results. The discovery element alone can take many hours. But it's essential as it's a great opportunity to learn and understand someone else's business, target audience and objectives, as well as discussing any ideas they have. From then onwards, we use our skills to create a selection of quality logo concepts from scratch, which the client then gets to see and feedback on.
Once the shock of the higher price had faded, the client looked at all the quotes in detail and considered everything we would be providing. She also took note of our principles, in particular the partnership approach, our unlimited amends policy and the Pixooma guarantee. She knew that because of the way she worked, she would benefit from a more collaborative approach and appreciated the fact that the proposal was comprehensive promising no extra charges, or nasty surprises. I am delighted to say that she went ahead with the work.
To me, being flexible and transparent is paramount. Our default approach is always to go for an 'all-inclusive' proposal as this provides the greatest value to the client. However, because everything we do is bespoke, it means we are able to strip out or add in elements as and when required. This ensures the client always knows what they are paying for and why it's necessary.
If you like this blog we can send future ones straight to your inbox…
The consensus within the creative industry is that on average a website can last between 2-5 years before it needs to be rebuilt, redesigned or refreshed.
When people want to learn more about your business and find out what you can offer, your website is normally the first place they head to.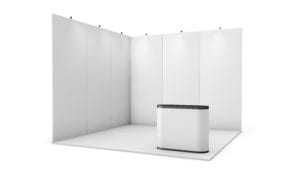 Just recently I had a number of businesses approach Pixooma that had booked a space at an exhibition, but they were in a bit of a panic