Many people are confused by what the term 'licence' means when related to stock images, so here is a quick guide to the various types.
Images with a rights-managed licence are heavily controlled. The price you pay for an image is based on how, where and when you want to use the image. This means that the size of the image, which countries it will be seen in, the nature of the use (online, in print etc), the industry it will be used for, how long you want to use it for and so on, all affect the price. And this price only applies to the one use you specify when determining the cost. If you want to use it again in a way that is different to this use you need to pay again, and this doesn't mean that you get exclusivity or that the image is then removed from the library (unless you pay even more) which makes the exorbitant fees difficult to justify, especially for a small or medium-sized company. For example we ran some tests and the lowest Rights-managed fee we found was £300, which was for a small print-use for a month only. Given that you could easily purchase a fantastic Royalty-free image for that price which would have no such restrictions it is difficult to see the benefit. The average image quality is significantly higher, but not really enough to justify the difference and certainly not to justify the highest Rights-managed fee we found in our test: £30,000!
So unless you have a decent budget and/or want exclusivity we'd advise avoiding this licence, and if your budget is several hundred or even several thousands of pounds then consider employing a professional photographer, that way the results will be bespoke to you and you'll get precisely what you want.
Editorial images can only be used for factual 'editorial' purposes rather than promotional (sometimes called creative) or other commercial applications. For instance you can probably use an image of George Clooney at a film premiere if you are reviewing the film, writing an article about George or something equally 'descriptive', but you can't use it for advertising or in any of your company marketing material (printed brochures, emails, website, etc). Neither can you use it for advertorials, on promotional items (mugs, t-shirts etc) on in a way that suggests George endorses you or your company.
For paid images this is the licence to go for. Unlike Rights-managed images you are able to use the image for a fixed fee and there is virtually no limit on how and when it can be used. The only restrictions are that it can't be used for defamatory or offensive purposes, you can't distribute it to other parties or make it available for download on your own site (because you don't own it), use it in items that you offer for sale such as mugs and t-shirts etc, or use it for more than a specified print run. This maximum print run is normally around 500,000 and is an 'aggregate' which means that it is the total print run that you use it for over time. i.e if you print 200,000 copies of a leaflet with it on and then print 50,000 postcards 10 years later, effectively you have 250,000 total 'impressions' left. Getty doesn't appear to have a limit on print runs for its royalty-free images, which may explain why they are more expensive…
This is an extension of the standard Royalty-free licence that does allow you to use the image in items for resale and in ways that exceed the maximum print run. Getty does not appear to have an extended licence as such, but its terms suggest that if you want to use any of their Royalty-free images in items for resale you need to pay 'additional fees' and so we'd assume you need to contact them direct to negotiate these undefined 'fees'…
There are lots of sites offering 'free' images and some have developed their own terms as to what you can – and what you can't – do with the images, however Creative Commons, a not-for-profit organisation has attempted (and in our view succeeded) to create a versatile standardised set of licences that are easy to understand and can be applied to any artistic works. The licences cover everything from 'Public Domain', through to restrictions on personal use, sharing with other parties, modifying content and much more. There are a number of free image libraries that have adopted one or more Creative Commons licences in order to make the legal landscape of 'free' images much more accessible and transparent.
Royalty-free is the licence to go for. Unlike Rights-managed images you are able to use the image for a fixed fee and there is virtually no limit on how and when it can be used
Other useful articles on Stock Images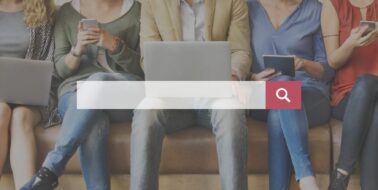 Using the available filters, can help you find the perfect image, without getting bogged down in hundreds of thousands of irrelevant results.