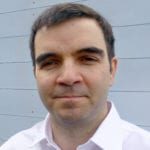 No one likes a know it all, someone who overpromises but subsequently fails to deliver, or something offered that seems too good to be true. If you are holding yourself up to public scrutiny by your clients, prospects, peers or suppliers, you must be sure that you can meet their expectations and won't instead leave them feeling worried, angry, let down or hurt.
People can handle the truth
In business, our policy has always been honesty. Because as Mark Twain so beautifully said: "If you tell the truth, you don't have to remember anything." And let's face it, we've all encountered people who say they'll get something done by a certain date and then fail to do so. We think it's because they want to please, but in our minds, we know it's better to be realistic than to get a client's hopes up, only to then dash them later.
Here are a few examples to highlight why being realistic, honest, accessible and a good communicator are key to great business collaborations.
Mark Twain said "If you tell the truth, you don't have to remember anything."
Collaboration is important
We don't claim to know everything, or always have the perfect solution. We are not flawless experts in every aspect of the projects we work on. But that's why we use specialist partners for marketing, print, web development, SEO etc., as it allows us to stick to the design and project management – subjects we are expert in. This means when we don't know something, there's a straightforward way for us to find out and come back to the client with the right answer (or answers of course).
So, you know what we're not, but what about what we are? We are trustworthy, respectful, approachable, professional and of course honest. This could be why we have lots of loyal clients, some of whom have been with us since the beginning and many who are happy to refer us or provide us with amazing testimonials and reviews. They know that when they engage with us, there is zero risk. That's because we guarantee clients will be 100% satisfied with the outcome of their project when working with Pixooma and our trusted partners.
Next time you think that you can't admit you don't know something and are tempted to just come up with some bluster to cover your tracks, remember this entertaining video combining real politicians and clips from the political satire 'The Thick of it'.
We find that honesty is the best policy, afterall no one wants to get caught out like comedy creation Peter O'Hanraha-hanrahan, from the classic spoof current affairs programme, 'The Day Today'…
If you like this blog we can send future ones straight to your inbox…
We've all had situations where a clients hasn't been met. Whether we've missed something critical, or a client has changed their mind, doesn't really matter. What's important is that you don't take it personally.
Fans of the classic 80s TV comedy prank show "Watch Out! Beadle's About" presented by Jeremy Beadle, might recognise where the title of this blog comes from. And in true teaser style, we are hoping to whet your appetite for what's coming soon.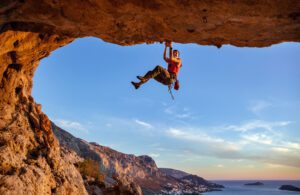 As anyone who runs a small business will tell you, things are far from plain sailing at the moment. Inflation, rising interest rates, increased operational costs, finding and retaining profitable customers, balancing profitability and growth and of course that all important one – cash flow can start to get in the way.