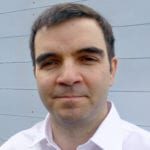 The consensus within the creative industry is that on average a website can last between 2-5 years before it needs to be rebuilt, redesigned or refreshed. However, according to Orbit Media Studios, the average website lifespan is 2 years 7 months.
It was in late 2014/early 2015, that I launched my last site. Since then, website design and development has changed massively and being honest I knew that my site was no longer fit for purpose. So, although last year was spent planning the new site, it wasn't until January this year that I finally started working on the rebuild.
The new Pixooma website went live last month and to put it simply I absolutely love it. Like the old site it's designed to work responsively on all screen sizes; but I've improved the mobile use element dramatically, as this is how most people browse the internet now.
I really wanted it to work for visitors and give them an enhanced user experience with great navigation
It's built using a page-builder system which gives me an incredible amount of control and its flexibility means that although not 100% future-proof, the site will be able to flexibly accommodate most of my future needs – certainly for the next few years.
But being proud of my site isn't enough, I really wanted it to work for visitors and give them an enhanced user experience with great navigation. That's why I am happy to report three big changes:
The latter is a big change in what we can offer our clients. Essentially every client we have worked with in the last three years, will have their own portal on our website, which they will access via a secure login. In their portal, we will put all invoices, artwork, logos, stock images and graphics that we have worked on together. Clients can also upload their own design files, so effectively it becomes a central hub for all their branding work.
I don't know of many other designers locally who offer this added value service to their clients. Obviously, larger agencies do, but this is unusual for a business of my size. I hope that clients will use it and feel reassured that they have all their design files in one location, so they no longer need to waste valuable time and effort in trying to find them.
If you haven't had a look at what's new, then please do take a look around and see for yourself. Once again, I must thank my partners for their ongoing help, advice and support. Any feedback you have would be good, so let me know your thoughts.
If you like this blog we can send future ones straight to your inbox…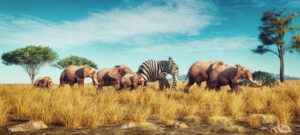 It's a good job that we're not all the same! Not only do we run our businesses uniquely, but we also focus on different marketing activities and execute campaigns in our own inimitable style. But remember just because no one else is doing what you are doing doesn't make it a bad idea.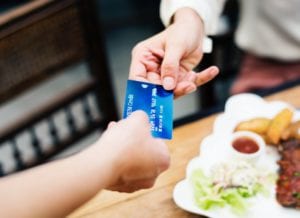 For small businesses, where cash flow is critical, being paid on time is vital. But to me, there seems to be a rather perverse imbalance when it comes to getting paid
Congratulations, you've made it through Christmas, hopefully enjoyed a break and are now faced with a blank canvas for 2023. But what's next…?