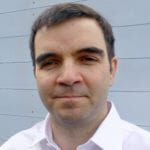 It's a good job that we're not all the same! Not only do we run our businesses in our own unique way, but we also focus on different marketing activities and execute campaigns in our own inimitable style. But remember just because no one else is doing what you are doing doesn't make it a bad idea. Essentially, you have to be happy with what you decide, knowing it's making the best use of your knowledge, skills, time and resources.
Marketing in a downward facing economy, or when you are starting out, can be tough. But meeting prospective clients in person is always an effective marketing tool. In my opinion, nothing replaces face-to-face, handshaking/press the flesh, eyeball-to-eyeball activities, or failing that a phone call to a clearly identified and appropriate person. That's because, effective interpersonal communication is absolutely essential in maintaining an ongoing and successful relationship with clients, suppliers and other business contacts.
Many SME owners and managers are reluctant to leave their offices, meet in person, or even talk to clients on the phone. Most rely instead on easier, quicker, cheaper and often scattergun methods.
For example, when I started Pixooma, I did a lot of walking around industrial estates and shops just listening and speaking to people. Often called shoe leather marketing, it was hard work, but it landed us at least one client who we still do some design stuff for today. There's no denying it's a numbers game. But it only costs time and any materials you take with you – at the time I simply had a business card and that was in hindsight more than enough!
But increasingly, many SME owners and managers are reluctant to leave their offices, meet in person, or even talk to clients on the phone. Most rely instead on easier, quicker, cheaper and often scattergun methods. These may focus on social media, email marketing and sometimes sending generic flyers and/or brochures by post. These are all great for building brand awareness, but they are often not targeted enough to generate the best results.
Do something that no one else does
So, what's the solution for greater levels of success? For me it's all about doing something that someone else isn't. That means thinking about my ideal client and taking the time to do some much-needed thinking about what I want to achieve and what my client needs and why. My approach also requires plenty of effort and a level of confidence and of course it should be as targeted as it can be.
I also think that making things personal is important. Many of you will have a received a hand-written card from myself and Jo at some point, whether you're celebrating a business birthday, or have done something fabulous. We've also been known to drop off thank you notes, or gifts, at the offices of our clients, business contacts and suppliers. We also write a lot of personalised letters to prospects having done plenty of research to ensure they are the right person, and that they are working at the right company. And we follow up promptly with clients usually by phone if there is ever an issue, or if we feel that some intervention or explanation is needed. And annually everyone on our CRM database will get some tailored communication from Pixooma.
Good planning and preparation
Bearing all of this in mind, I decided that the way forward for Pixooma was to concentrate on a few targeted and personalised campaigns. Yes, they take masses of planning and can cost the same as distributing thousands of leaflets, but they really can lead to great business relationships and great results. You may remember that last year we undertook a newsletter campaign and competition? One company who received the personalised letter and bespoke pack were 2Excel, whilst they liked the approach we had taken, they didn't want a magazine. But when I followed up with them, they invited me in to talk about other work. In the last few months we've completed six projects for them (mostly exhibition materials and graphics) they've been delighted with the outcomes.
I was inspired to write this blog when I witnessed another company taking the time and effort to do something differently. Recently, Pete Dee from Riverside Printers in Corby, knocked on our door wanting to talk about the great services that his company offered. Whilst we did not need his services at that moment in time – we already have three trusted printers – I did commend his approach and kept his card. If he hadn't visited, I would never have found out about a different type of printing which his company do – incidentally it looked great and is something that we will bear in mind for a future marketing campaign!
If you like this blog we can send future ones straight to your inbox…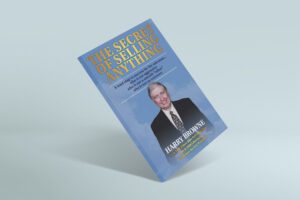 A self-help book that challenged the selling stereotype [wpseo_breadcrumb] By Are you a fan of self-help books? I'm not a super fan, but I do like practical guides that show you in a sensible and easy way how to improve yourself and/or your business. I don't like the ones that: But if the writer is […]
As a business owner, I try very hard to build strong relationships with clients, prospects, suppliers, partners and other business colleagues. I also invest a lot of time in making sure I maintain regular contact with them.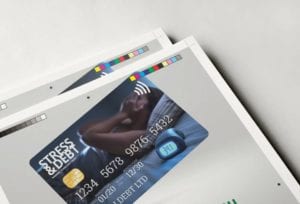 I'm sure you've seen printed materials with noticeable white space around the edges, or part of the design (image or graphic) effectively cut off.