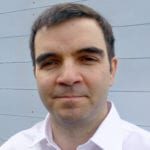 As anyone who runs a small business will tell you, things are far from plain sailing at the moment. Inflation, rising interest rates, increased operational costs, finding and retaining profitable customers, balancing profitability and growth and of course that all important one – cash flow can start to get in the way.
According to research by Fundsquire, a global start-up funding network, 20% of small businesses fail in their first year, whilst around 60% of small businesses fail within the first three years. Pixooma is currently in year nine and has seen consistent, and very pleasing, growth year on year. Well, that was until early 2023, when it become apparent after using my cashflow software – that things were not as rosy as I had hoped they would be.
My first thoughts were of denial, and I started to feel a bit down and feel sorry for myself. After all it's difficult to accept that things aren't going entirely to plan, particularly given the sacrifices and investment – time, money, effort and energy goes into running your own business. I then discussed everything with Jo. She had a different take on the situation. Basically, she said it was time for me to unleash my tenacity. At this point I should probably point out that Jo has always told me that I'm tenacious, saying she admires my persistence and perseverance. So, she looked at me and said, what are your going to do to turn the tide?
Pixooma is currently in year nine and has seen consistent, and very pleasing, growth year on year. Well, that was until early 2023, when it become apparent after using my cashflow software – that things were not as rosy as I had hoped they would be…
Below are three different ways in which Pixooma have approached the changing economic climate this year. Each one proves that tenacity really is an important trait of a successful small business owner in 2023.
Instead of living in the past, it was time to look to the future and then meant developing ideas that could offset future issues. Obviously, I reviewed my costs and trimmed them where I was able to. I also looked at previous marketing activities, campaigns and offers that had worked well, in addition I researched new ones that I deemed would have a good chance of success. By putting everything together in a timely strategic plan, I remain confident that I will have some positive returns from all of these initiatives in the short, medium and long-term.
2. If at first you don't succeed!
But having ideas and putting them into practice is one thing, but what about the day-to-day stuff and in particular what you should do when something doesn't turn out the way you hope it should? To illustrate what I mean, I want to share with you a recent piece of client work. We had been engaged to design a new logo. Unusually, our first concept didn't quite hit the mark, so we regrouped, listened and provided new concepts that considered their feedback.
Unfortunately, the client was still not 100% onboard, but instead of getting frustrated, we gave them a call to clarify things. This was exceedingly helpful, on both sides, and I'm delighted to report that our next round of concepts hit the spot.
Some designers might have given up at the first or second rejection. But we have always been a little different to our competitors. And whilst most of our clients love our initial concepts, sometimes situations arise where misunderstanding or miscommunication are the name of the game. By being persistent and not falling at the first hurdle, we were able to address any issues and get things back on track.
Recently we received a referral to undertake some design work for a new client. We provided them with a quote, but it transpired that they were price sensitive. They had already spent money with two other providers and still not got what they wanted. This meant they were not inclined to spend more than they had to. Generally, we find that Pixooma's quotes are higher than those of other designers and indeed this proved to be the case. However, we know that our quotes are fair and based on our knowledge skills and experience.
Instead of saying OK and either trying to reduce our quote, or letting them find another provider, I sent a reply acknowledging their predicament. This highlighted what was different about our proposal. Obviously, I'm referring to our 100% Satisfaction Guarantee, which means there was no risk to them and that all amends and concepts are included, so no nasty surprises for them when it comes to billing. Fortunately, they admired our direct, no-nonsense approach and went ahead with the quote.
When you're faced with challenges in your business, what do you do? I can honestly say that it's no time to sit back and wait. You need to spring into action and start taking back control. Whether that's following up with people and chasing down decisions, or looking for new opportunities, there is no substitute for a show of sheer strength, unbridled resilience and large slice of tenacity.
If you like this blog we can send future ones straight to your inbox…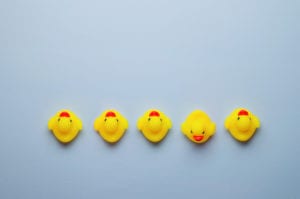 Every day people make decisions about your business based on your reputation and your interactions and communications. To be successful, your brand needs to be consistent in three key areas

When you start a new business, everyone says that you should have a logo, but have you ever wondered why it's so important?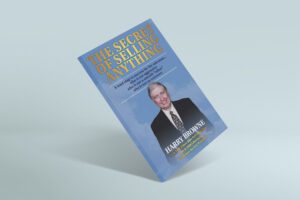 A self-help book that challenged the selling stereotype [wpseo_breadcrumb] By Are you a fan of self-help books? I'm not a super fan, but I do like practical guides that show you in a sensible and easy way how to improve yourself and/or your business. I don't like the ones that: But if the writer is […]