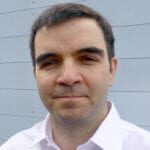 We all love a good freebie, but do you know whether it's good news for your business or not?
As a business owner, making money is essential, as you will have regular and necessary outgoings to cover, plus of course you want to make a profit. But along the way, opportunities arise where you have the option to do something for free. Should you take them, or is it best to remember that you're running a business, rather than doing volunteer or charity work?
What does the word free actually mean? To a few it conjures up something of little or no value, whilst for others it can be about adopting a more long-term view by providing a 'try before you buy' proposition. This could lead to increased brand awareness, enable you to collect valuable consumer data and maybe motivate people to buy from you because they feel a sense of obligation having already received something for free?
To me it's very much a balancing act. For example, I won't provide free designs for a pitch, but I will give away up to an hour for an exploratory design conversation.
Freebies rather than discounts
Marketers are keen to point out that it's better to give something away for free than to give a discount. Evidently by offering discounts, your primary focus is on price, rather than the quality of your products or services. This can lead to devaluation, giving the wrong impression, and costly price wars. So probably best to keep those discounts to yourself in the first instance and focus instead on the odd freebie.
As someone who offers their time, in return for money, it can be difficult to know what's acceptable to give away for free and what isn't. I have to put a value on my expertise and the amount of advice I give. There needs to be a cut-off point, otherwise people could do it themselves or choose to take all the information I have discussed with them and simply go with another designer.
To me it's very much a balancing act. For example, I won't provide free designs for a pitch, but I will give away up to an hour for an exploratory design conversation.
Over the years I have played around with my free offering. I have worked out what I am happy doing for free, and with no expectation of later payment. These include the preparation of quotes/proposals, no-obligation chats about project ideas, site visits, prospective client and business contact meetings. On the other side I know what is wasted effort – three meetings with the same person in consecutive months, with no sight nor sound of anything positive coming from it, would ring alarm bells.
In recent weeks, I have decided to revisit the Pixooma messaging. Instead of offering a free 60-minute consultation, I will be changing it to a free 60-minute 'Discovery Call'. I believe this better positions what I do, making it more about the process of information gathering and gut reaction and less about making decisions and strategic plans.
Can doing something for free pay dividends?
The simple answer is yes. Recently I undertook a fairly intensive marketing campaign. It took plenty of time and money and I gave away some design concepts for free, as well as a few promotional items, in the hope of enticing prospective clients with the possibilities. I'd worked out the ROI and done my costings very accurately. I knew what response rate I needed and where to draw the line. To date my efforts have been positive and there are a number of interesting projects in the pipeline, any one of which will cover the cost of the outbound campaign should it come to fruition.
All of this leads me to conclude that in order to grow, you have to 'speculate to accumulate', whilst always remaining mindful of the fact that there has to be a free limit, which you strictly adhere to.
What free work do you do and what results do you expect?
If you like this blog we can send future ones straight to your inbox…
Feast or famine are words that are often associated with running your own business. And to be honest, last year served up some extra challenges, which have increased the need for me to be uber organised.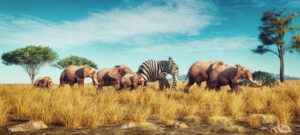 It's a good job that we're not all the same! Not only do we run our businesses uniquely, but we also focus on different marketing activities and execute campaigns in our own inimitable style. But remember just because no one else is doing what you are doing doesn't make it a bad idea.
I recently came across this sign at a local cemetery and was utterly confused as to why it was there.