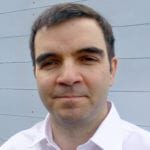 Jimmy Cricket, an Irish comedian in the 1980's, was known for his catchphrase "and there's more". I think these simple three words might just apply to Pixooma and our range of services.
I know I've said this before, but not all designers are the same. Whether it's our approach, processes, prices, customer service, or range of services, we all have specific areas in which we excel. However, what always surprises me, is that sometimes our clients don't realise the other areas where we can help them to add value to their marketing.
Sometimes our clients don't realise the other areas where we can help them to add value to their marketing.
Usually, clients come to us with a particular project in mind, whether that's branding, logos, magazines, brochures, exhibitions/displays and/or websites. But if they want something extra, perhaps even a little out of the ordinary, like packaging, infographics, presentations, or vehicle graphics, I want to stress that we can do those as well.
Design is a vast area and whilst many of our clients want us for our usual and expected services, we're always delighted to work on some more unusual projects as well…
In addition, we've been involved in some 'top secret' stuff where clients needed to have their brand-new company collateral ready to go live as soon as they left their current employer. We're always happy to be involved in the launch of a new business.
Exciting you might think and you're not wrong, but what's easy to forget is that no matter the type of design project, the underlying methodology is similar for every creative journey. Once we've been adequately briefed, we need time to create concepts that will wow the client. For this we'll use different software/applications to get the right results. We'll also make sure we communicate regularly, so that we always understand the client's needs and wants and can deliver in a timely way.
When people ask me what makes a good designer, to me it's simply a creative and inquisitive mind. Added to this you also need to be good at listening, understanding and communicating, adhere to budget and deadlines, and have high levels of proficiency in using relevant software/applications. And perhaps the most important thing is an understanding of the technicalities and restrictions of the final product such as resolution, print methods, pixel-widths, devices, reading distances, minimum type-sizes etc.
Happy to say that what we're doing seems to be working. I've had an amazing year to date, the eighth one for Pixooma, but now well over 25 years as a designer. Our clients trust us with their projects, safe in the knowledge that they will get the results they need. They are also very loyal, for which I am incredibly grateful. So, if you are looking for more from your graphic designer, then you know who to call?!
Some examples of our more unusual work
If you like this blog we can send future ones straight to your inbox…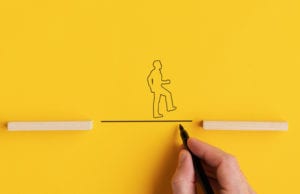 A crisis, like the one we are currently experiencing, brings out the best and worst in brands and businesses, and or course in customers as well.
We've all had situations where a clients hasn't been met. Whether we've missed something critical, or a client has changed their mind, doesn't really matter. What's important is that you don't take it personally.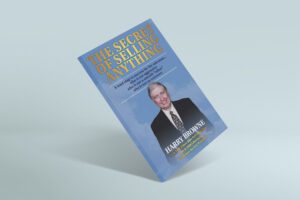 A self-help book that challenged the selling stereotype [wpseo_breadcrumb] By Are you a fan of self-help books? I'm not a super fan, but I do like practical guides that show you in a sensible and easy way how to improve yourself and/or your business. I don't like the ones that: But if the writer is […]